Joe Info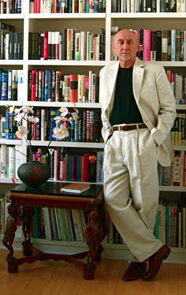 Before he wrote novels and short stories, Joe Kilgore created television, radio, newspaper and magazine advertising for some of the world's largest corporations. Over the years his commercials and ads have been honored with local, regional, national and international awards. He has created and produced advertising in the USA, England, France, Holland, Brazil, New Zealand, Austrailia, Mexico and Saudi, Arabia.
A Texan by birth and the father of three, Joe currently resides in Austin with his wife, Claudia, an accomplished artist. Also on hand is their French Bulldog, assorted cats, plus uninvited squirrels, geese, and deer who frequently wander by.
From advertising to fiction, which some might say are virtually the same.
Joe's short stories have won awards and been featured in creative journals, anthologies, magazines, and online literary publications. Joe's blog, The Fiction Fortune Hunter, reviews novels and authors he feels are worthy of second, third or even more looks.
To date, Joe's novels include:  THE BLUNDER, published by Bridgeway Books in 2008, THE GOLDEN DANCER, published by Prize Fight Press in 2013, SIN AND SOMBREROS from Jezebel Publishing in 2014, A FARMHOUSE IN THE RAIN published by Top Hat Books in 2016, and one novella, THE HORSE KILLER, published by White Bird Press in 2018. Scheduled for publication by Histria books imprint, Addison and Highsmith in May of 2021 is Joe's 6th novel, DYING ART. It's available for pre-order on the Histria Books website.